Fabric Silkscreen ( 2022 )

Pursuing my passion for textile, I learned various stencil making and printing of repeats using water based dyes and pigments.

As a part of my senior thesis project that focuses on the theme of "Unknown Beauty" - exploration of the invisible with my creative own vision,
I created my own imaginative design to print on fabric.

I was able to create totally new designs through various experimentations at the print table with my own imaginative print and dying techniques.

concept boards

Sketches of Motifs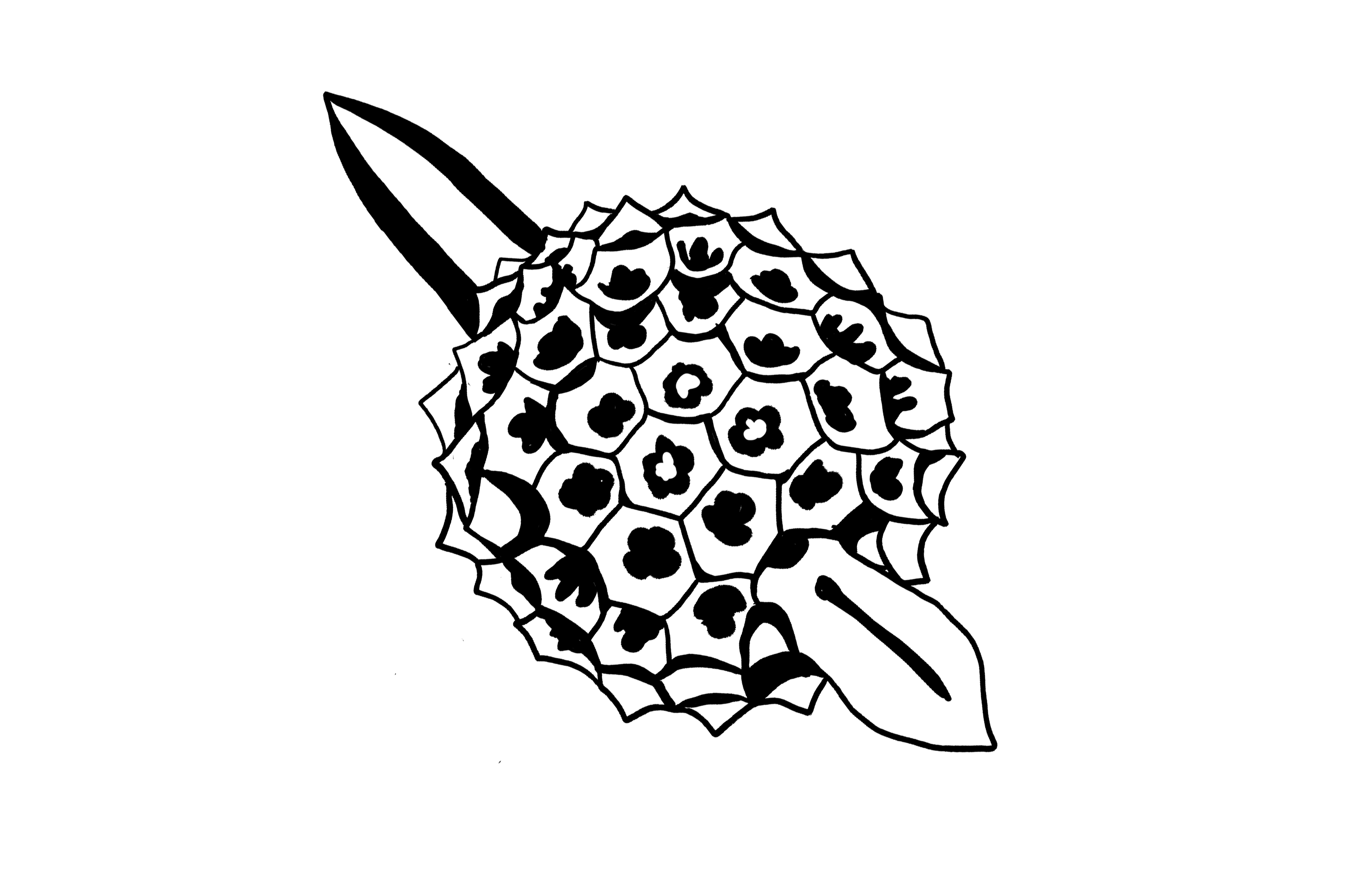 Final composition

-> printed out on acetate with 4 registration marks

After finalizing my design, I started making my own screen.

I went through the process of
Stretching the mesh - Taping - Degreasing - Emulsing - Registering the design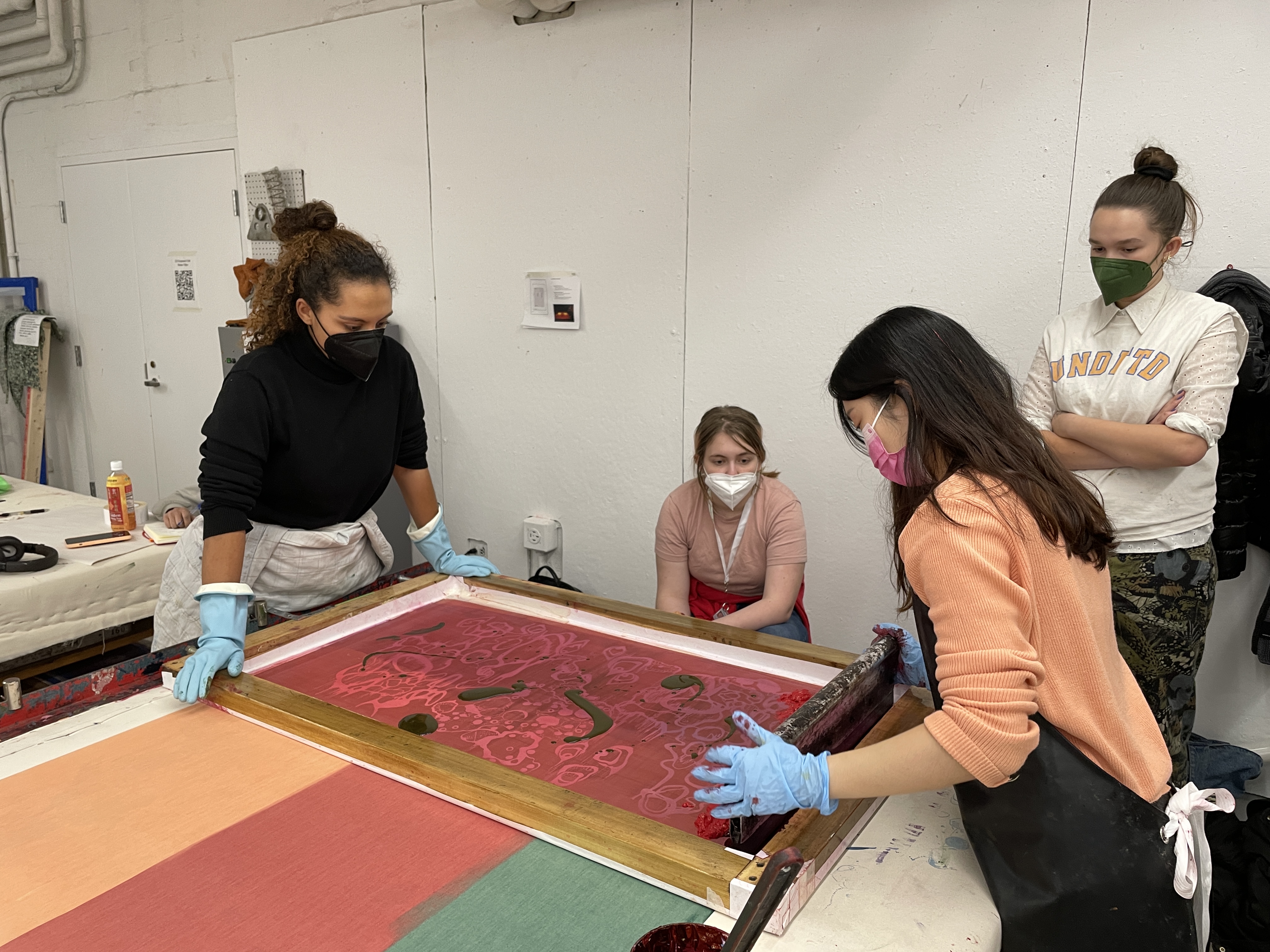 Dying Process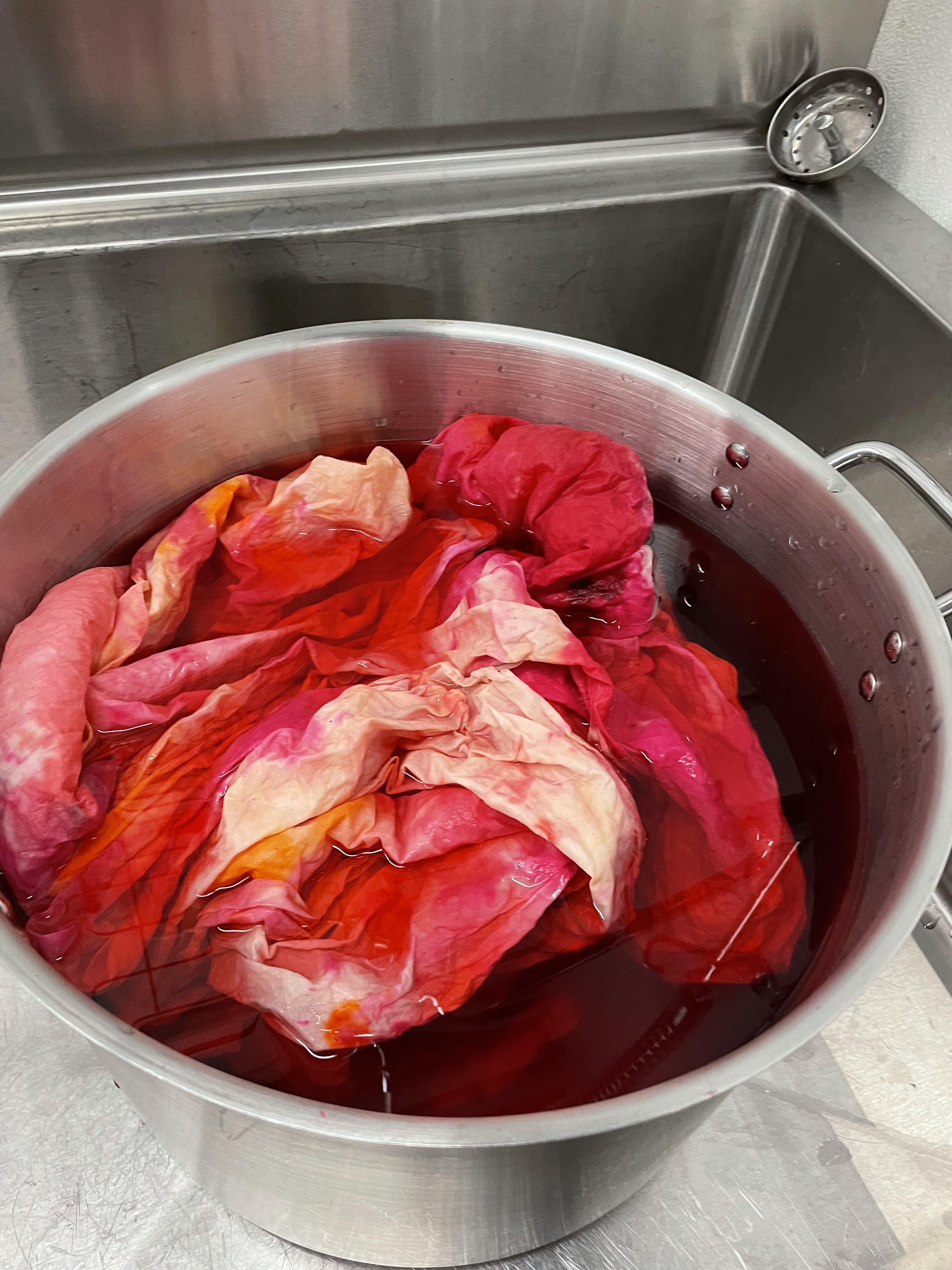 Ice dye + Shibori dye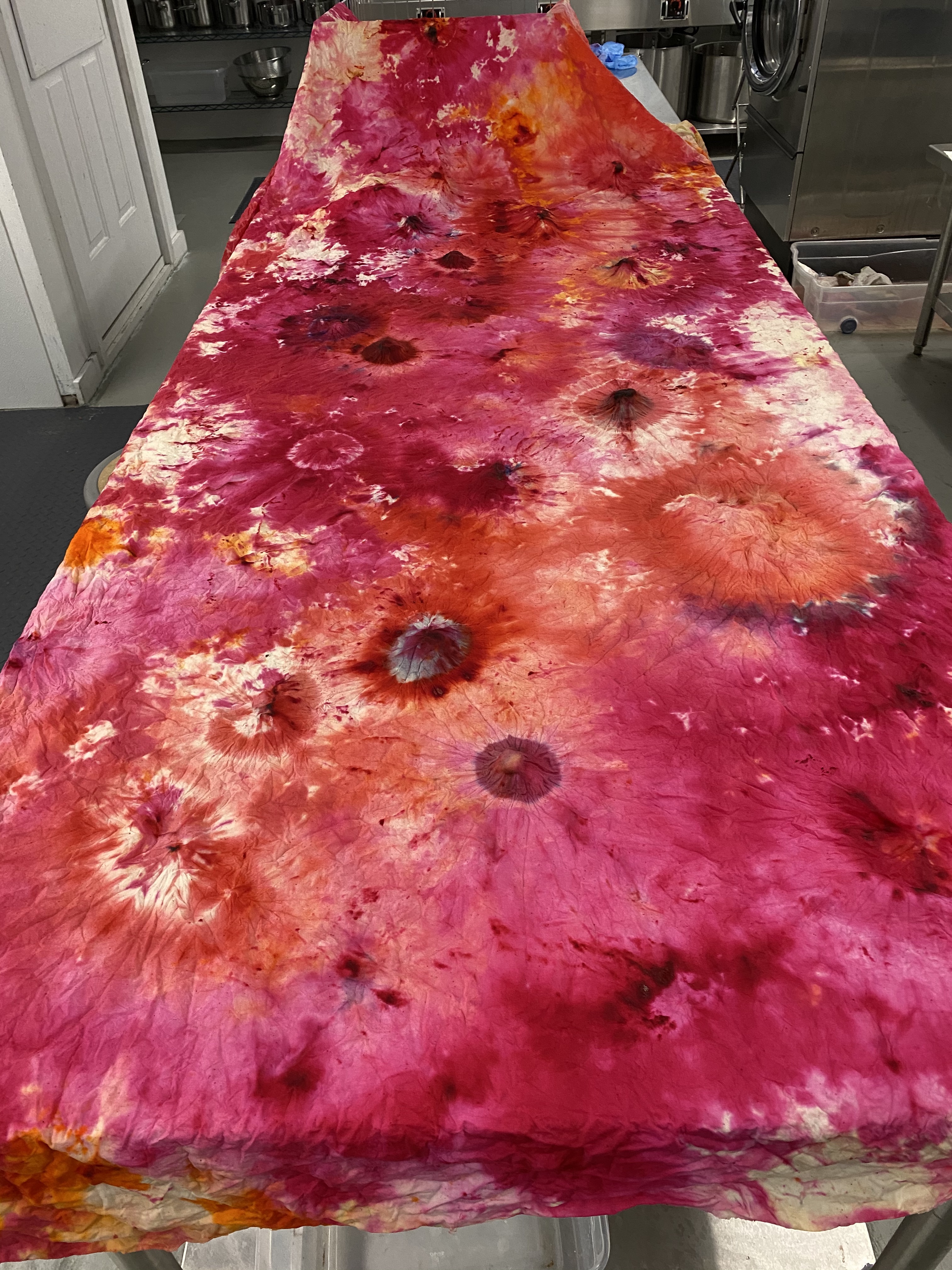 Tie dye + Snow dye

Final