Romantic Revolt : Junior Knitwear Project
"He has a free spirit and a rebel heart that isn't meant to be controlled."

Inspired by two subcultures, Bikers and New Romantics, this collection focuses on a certain mood of freedom into style that is a way to express liberation disrupting gender roles. It represents rebellion and intimacy of one's unique identity outside normal and restricted society.

Flamboyant style with saturated bold colors and the negative space strinkingly stand out bringing a wild expression.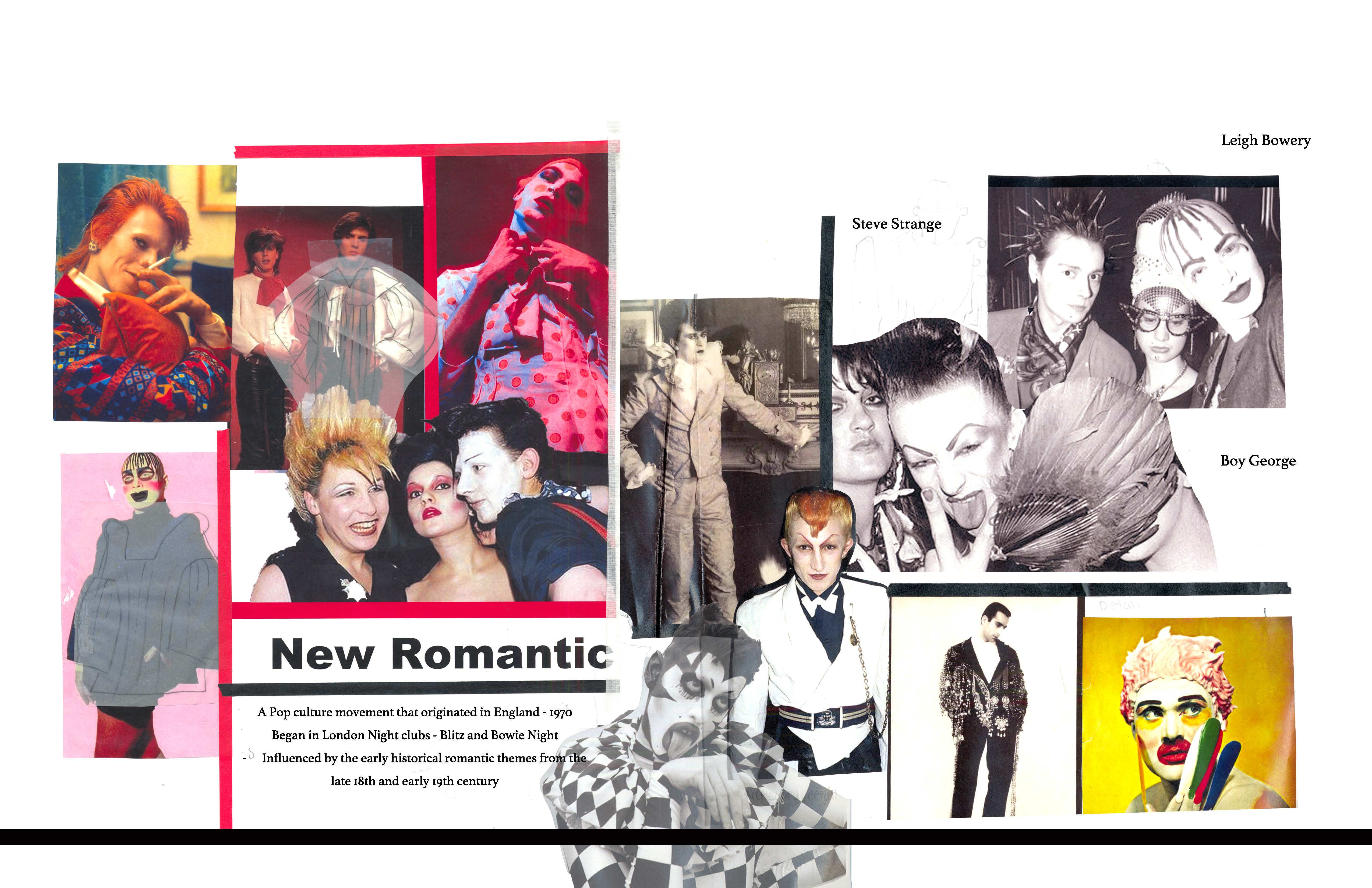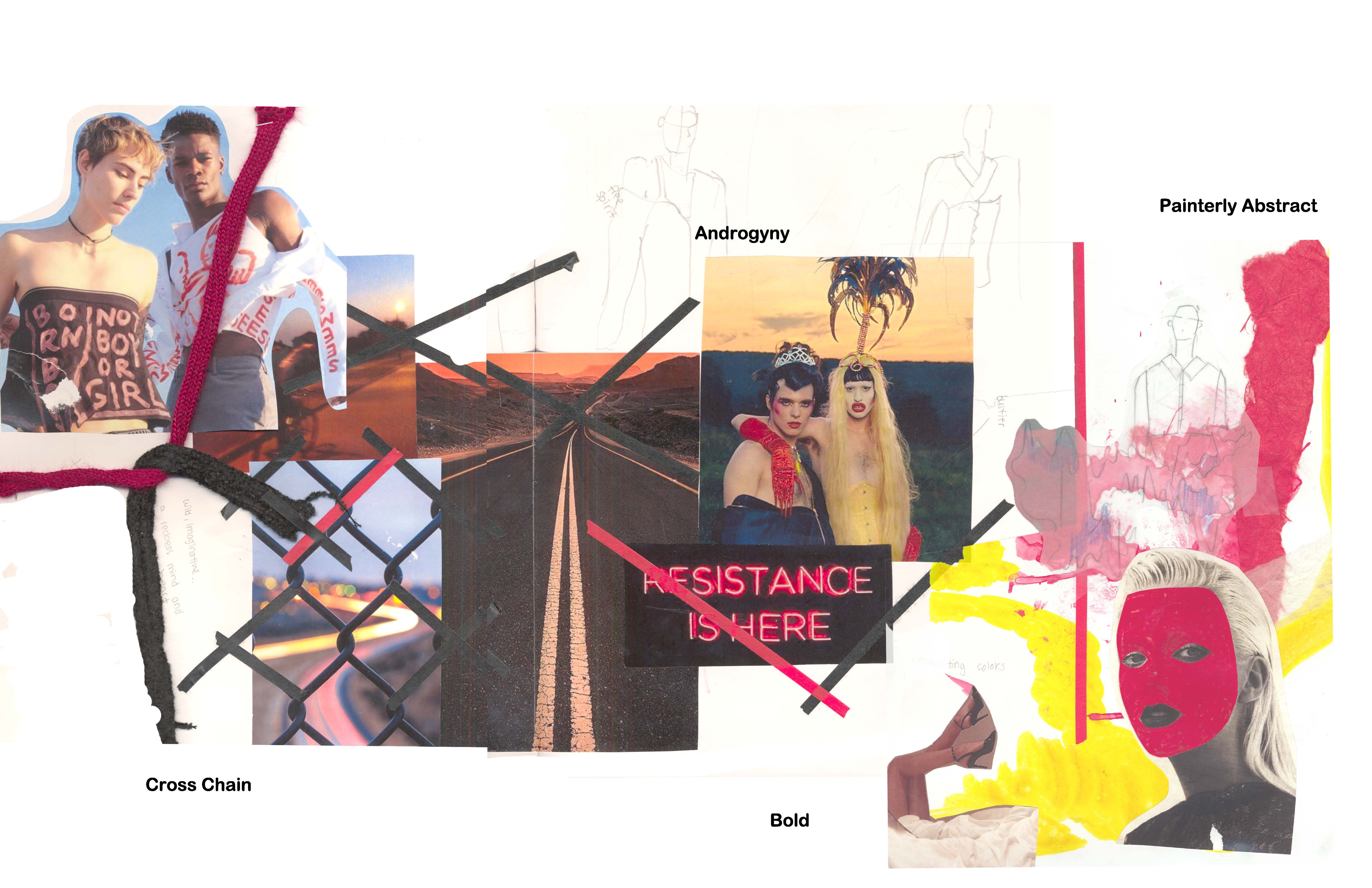 Machine Knit Development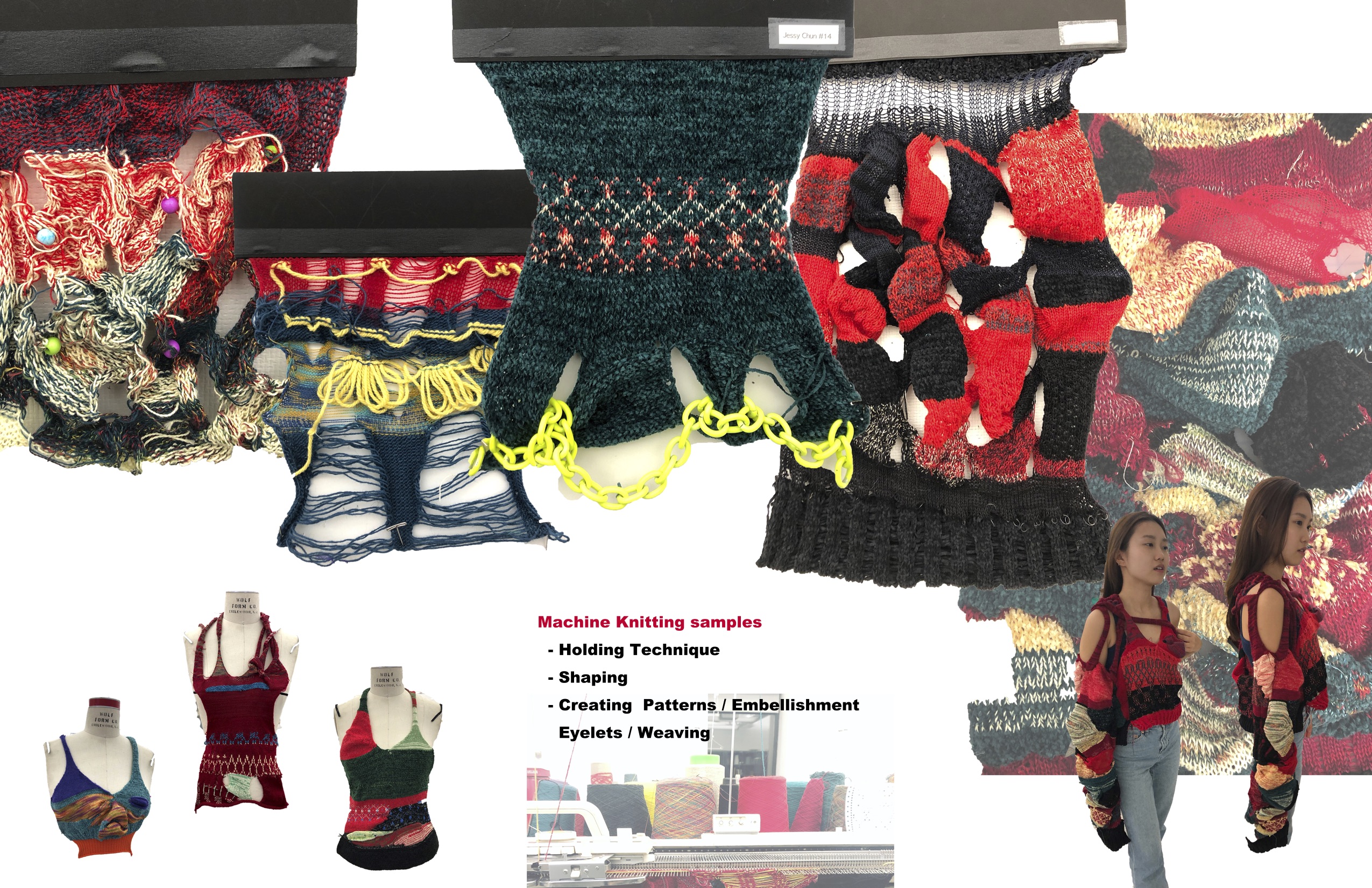 Final Line up Illustrations

Flat Sketches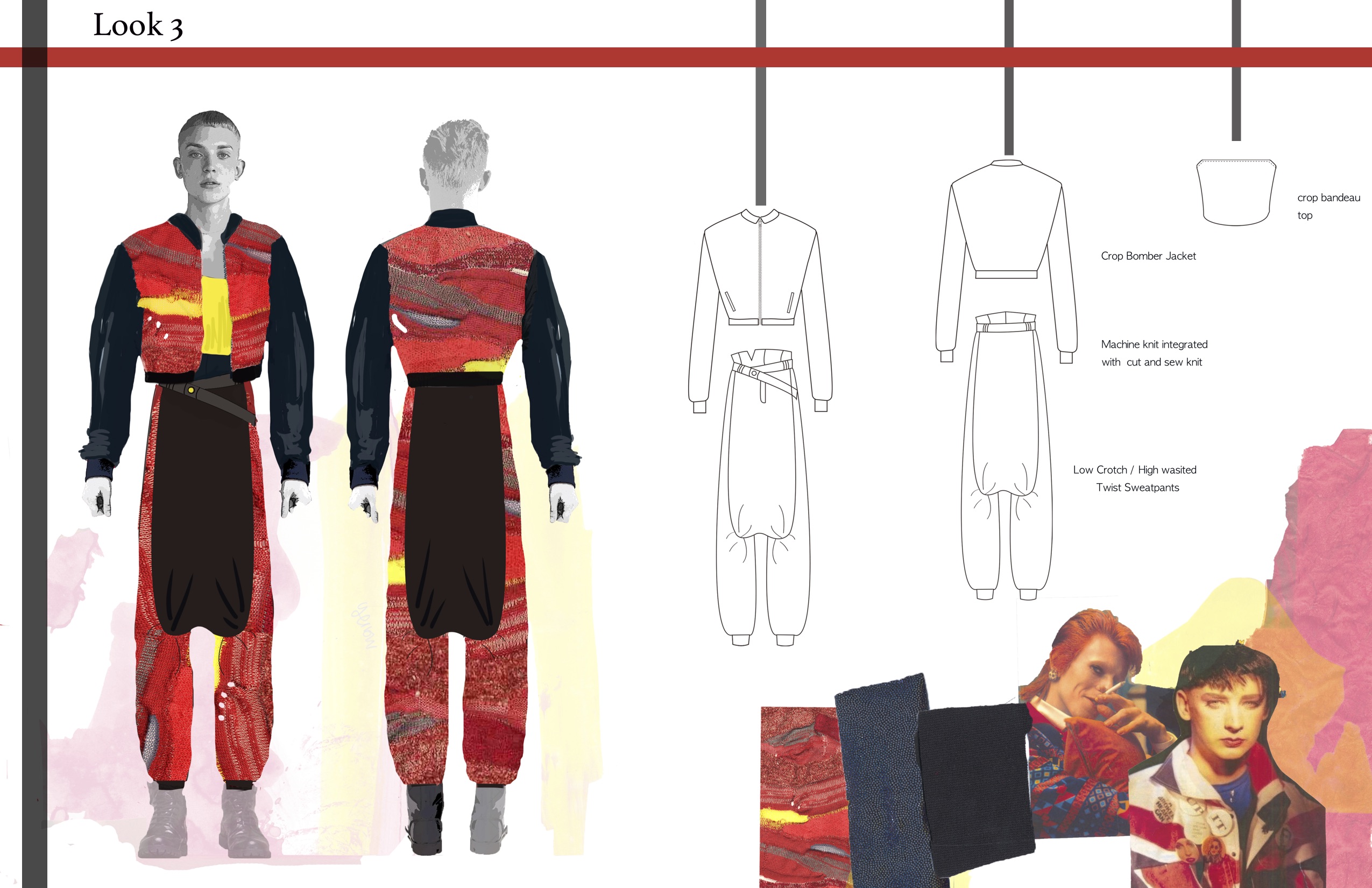 Cut & Sew Knit Final Look 1


Model : Henry Knoblauch






---

Machine Knit Final Look 4


Model : Iain Donaldson

Collaborations with "Performing Girls" by Yuki Xu